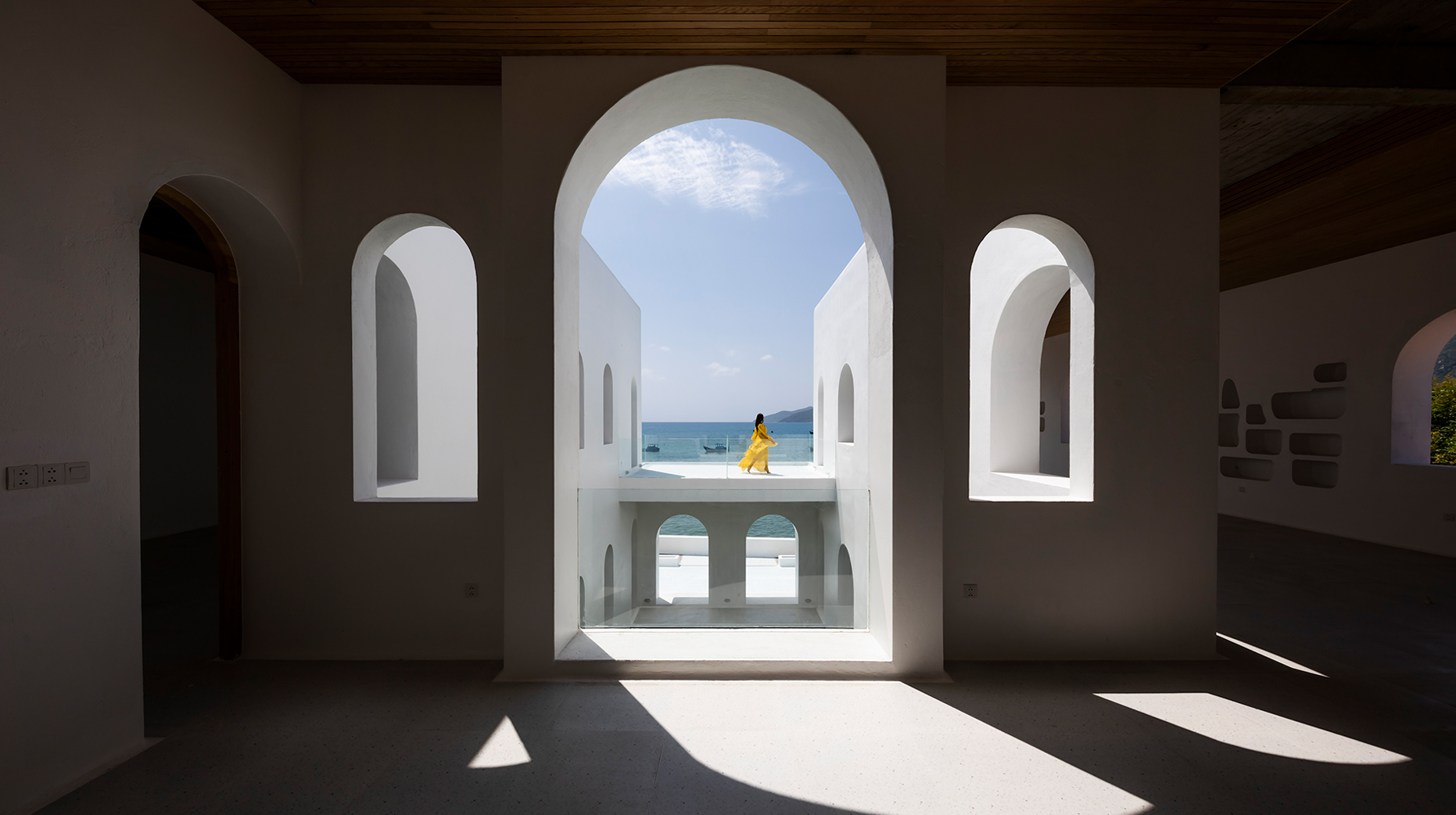 DesignBoom, News
this minimalist whitewashed villa brings greek island architecture to vietnam
COMBINING GREEK TRADITION & VIETNAMESE BEAUTY
Pham Huu Son Architects has completed Santo by the sea, a holiday home inspired by the owners' dream of a small Santorini house in Vietnam. Nestled amid the picturesque natural beauty of Van Phong Bay, the structure takes shape as a minimalist whitewashed villa combining elements of traditional Greek island architecture and modern Vietnamese beauty. 
CHARACTERIZED BY SANTORINI ARCHITECTURE
Santo by the Sea follows the principle of Greek island architecture, adopting a whitewashed exterior in complete harmony with the surrounding blue sea and golden sand. All the walls and ceilings showcase a rough sand finish accentuating the natural character of the villa but still preserving its delicate aesthetic.
Pham Huu Son Architects (see more here) have designed large arched doorways and thick walls to make the most of the surrounding views and bring natural light into all indoor spaces. The villa features a main space on the ground floor and guest areas on the upper floor, connected by outdoor staircases to take full advantage of the natural beauty. In addition, the rooftop offers generous seascapes, especially at sunset.